Cleaning cards have been widely applied in card readers/encoders and any device which accept banknote or magnetic tickets,and printing device for card and ticket and receipt.Especially the cleaning card for ATM,we have developed several models to meet customer's different requirements.At the same time,we enrich our product line to supply cleaning pen,roller,dry and presaturated wipes.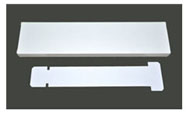 Thickness: 0.25mm to 1.0mm,
Sizes: CR80,CR50,90x63mm,152x106mm or customized
Used for different equipment:
1. All card Readers
2. Swipe ATMS
3. POS Terminals
4. Access Control Units
5. Hotel Door Locks
6. Pay at the Pump
7. PVC Card printer
8. Many other applications

ATM Cleaning Card:
Used on ATMs of NCR,Diebold,Hitachi,Simens,IBM,Fujitsu,
Wincor Nixdorf,OKI,Triton,GRG,YH,Eastcom,Kingteller and more.
Card Reader Cleaning Card:
The popularest cleaning card,pre-saturaed and individually packed,can clean swipe ATM,card printer,POS terminals,credit card reader,hotel door lock,magnetic card encoder,chip card reader,and more swipe card equipments.
Thermal Printer Cleaning Card:
This thinnest cleaning card to clean ticket printer,barcode printer,and printers built in difference device.The size can be customized.
Current available size:152×80mm,152x102mm,152x51mm,152x63.5mm.
Cleaning Card for AFC System:
High-speed rail are more and more popular now,which save time for peoples in this busy world.In this whole system,we need the standard thin card to cleaning the ticket printer,and also the check-point;and we need banknote acceptor cleaning card to cleaning the entrance of bill;and also need use ATM cleaning cards to clean the reader built in automatic ticket seller.